from the first
contact
By automating communication, we recovery
up to 50% of your employees' time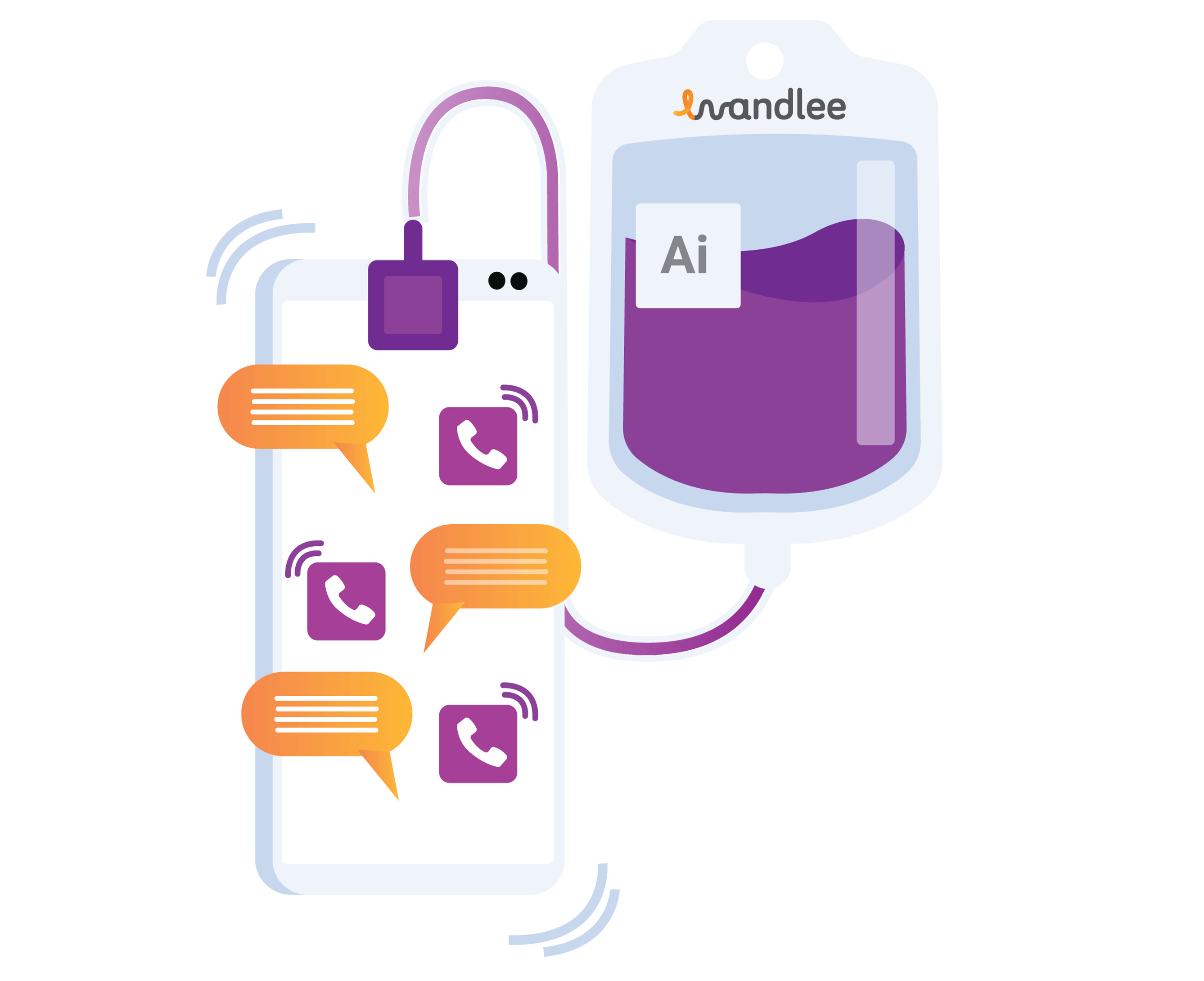 We have been talking
since 2016
With employees on behalf of managers and company boards.
With patients on behalf of clinics.
We know what we're doing - we've had hundreds of thousands of conversations creating dozens of different types of bots across14 markets.
No conversation is too difficult for us, each one can be conducted using our tools. No subject, time of day or place of conversation is a challenge for us.We are the "Contact" tab, but in a modern version 3.0.
We know from experience that the speed of response to people's questions can be crucial. The world is rushing, people are used to immediate results - if they ask a question, they want an answer here and now. They want to be helped immediately.
And this is exactly what our solutions guarantee - first assistance in contacts. A quick response, an immediate entry into dialogue, a response from the brand or company that gives the feeling of "taking care" of a person.
Wandlee – yes, that's us, from the first contact.
A few words about what
distinguishes us from the competition
Trusted partners
We are official partners of Facebook and Microsoft

We are up to date with the law
All our solutions are GDPR compliant. We keep abreast of all legal developments, so that our solutions are always legally compliant.

Award-winning experts
We are the best technology experts on the market! We received the Best Technological Solution award in the "Rzeczpospolita" Innovation Eagle competition.
We work in 7 days!
We do not like to waste time, so projects with us do not drag on forever. We guarantee implementation of first automations within 7 days!

We make reporting easy
Our tool allows you to formulate advanced reports on your company and analyse all conversations. We make all these materials available to you.

Reliable and safe
We have passed a security audit of banking institutions. Our operations are based on the ISO 27001 certified cloud.

Customer-focused
We always put the customer first. Customercare is not an empty word for us..

Experts sharing knowledge
We provide not only the tool, but also our knowledge and experience. We share our know-how in the course of cooperation.
The aim of the project is for our company to enter a foreign market with a product which is a conversion optimisation service for the e-commerce market - with the support of our own Wandlee solution. As a result of the project, it is planned to expand sales in the US market. It is planned to participate in trade fairs and economic missions. Project value: PLN 448,400.00, European Funds contribution: 358,720.00 PLN.